April 19, 2021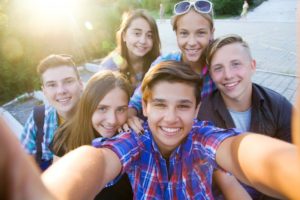 Summer is just around the corner, and it will be here before you know it. During this season of pool parties, backyard barbecues, and family vacations, getting dental work done is probably the last thing on your mind. However, summer is actually the ideal time of year to get certain dental procedures, like wisdom tooth extractions, taken care of. Here are a few reasons why, if you or someone you love needs to get wisdom teeth in Tysons Corner removed, summer is the perfect time to do so.
Why Wisdom Teeth Have to Be Removed
Also known as third molars, wisdom teeth emerge in the back of the mouth – usually between the ages of 15 and 22. Most people simply don't have room in their mouths for these extra teeth. As a result, they may erupt at slanted angles, which could push against the molars and cause serious pain. They might also become impacted, or trapped under the gums, increasing the risk of infection.
Some people's wisdom teeth do not create any problems (and some people don't have them at all), but dental professionals often suggest removing these teeth as a preventive measure when a patient is in their teens or early twenties. This is because at a younger age, the jawbone is softer and the teeth's roots are not fully developed, making the surgery simpler and safer. Essentially, the sooner your wisdom teeth can be removed, the better.
Why Summer Is the Perfect Time for Wisdom Tooth Extractions
Summer presents a few advantages when scheduling wisdom tooth extractions, including:
More recovery time – Most patients will require at least a day or two to rest after their procedure. In the summer, high school and college students won't have to worry about missing classes during the summer, and it's often easier for adults in the workforce to take time off.
Warmer weather – While you shouldn't exactly run a marathon after surgery, sitting outside in the sun can improve your mood and speed up your recovery.
Cold foods – You'll want to stick to a soft food diet afterward. Luckily, summer is the perfect time to enjoy smoothies and ice cream.
Summer blockbusters – Lots of great movies tend to come out in the summer. Even if you can't go to the movie theater, chances are some of them are available on streaming services so you can watch them while recovering at home.
While most people aren't exactly lining up to get their teeth extracted, summer is the best time of year to take care of this procedure if you or a loved one need it. Go ahead and call your dentist to get the appointment scheduled!
About the Practice
At Tysons Corner Dentists, each member of our highly trained team of dentists brings their own unique skillset to the table. As a result, we are able to provide a wide variety of dental services in our office, such as wisdom tooth extractions. We also offer sedation dentistry options to help patients relax before their procedures. To learn more about what to expect when you get your wisdom teeth in Tysons Corner removed, you can contact us by calling 703-848-8889.
Comments Off on Why Summer Is the Best Time to Get Your Wisdom Teeth Taken Out
No Comments
No comments yet.
RSS feed for comments on this post.
Sorry, the comment form is closed at this time.